---

August 23, 2020
Two new track events have been added to the schedule. Come join us at NCCAR and Sebring!


---
July 25, 2020
---

January 21, 2016
As they say, all good things must come to an end. Snoopy has served us well, and it is time he serve someone else just as faithfully. See the ad for our 1967 Austin Mini Cooper S 1275 race car: For Sale - 1967 Austin Mini Cooper S 1275 race car


---

October 13, 2015
As promised, the race report from the 2015 Heacock Classic Gold Cup is up! Visit the Phil Wicks on Track section for all race reports, including this new one.


---

October 12, 2015
While we prepare the race report for the 2015 Heacock Classic Gold Cup you can read Mark Dill's coverage (with video) of our campaign here: James Garner's stunt man tackles SVRA at VIR.


---

August 8, 2015
The final race report from our weekend at Road Atlanta has been posted. Head over to the Phil Wicks on Track section to watch the video and read how the 1-hour enduro race went in the MGB GT.


---

August 1, 2015
We were back at Road Atlanta for three more races a few weeks ago. The race report from the first two races is done and posted to the Phil Wicks on Track section as always. Look forward to the report from the 3rd race very soon.


---

July 25, 2015
We have the race report up from the second race of the year. Head over to Phil Wicks on Track to get the scoop on The Walter Mitty (2015).


---

April 4, 2015
We've put together a great video of a previous race for you to watch. Earlier we posted a race report of the June 26 - 29, 2014 55th Anniversary Mini Cooper Challenge race at Mid-Ohio in the Phil Wicks on Track section. Now enjoy the video with commentary.



---

August 7, 2014
Another race, another race report. The 2014 VDCA Hotlanta Races report can be found in Phil Wicks on Track.


---

August 3, 2014
Check out the images, video, and race report from the 2014 Can Am Mini Challenge in Phil Wicks on Track.


---

August 11, 2013
The folks over at the Mini Cooper Register put together the CooperWorld Magazine. We were happy to provide Pete Flanagan with an interview for their July 2013 edition. Click the images to view them larger.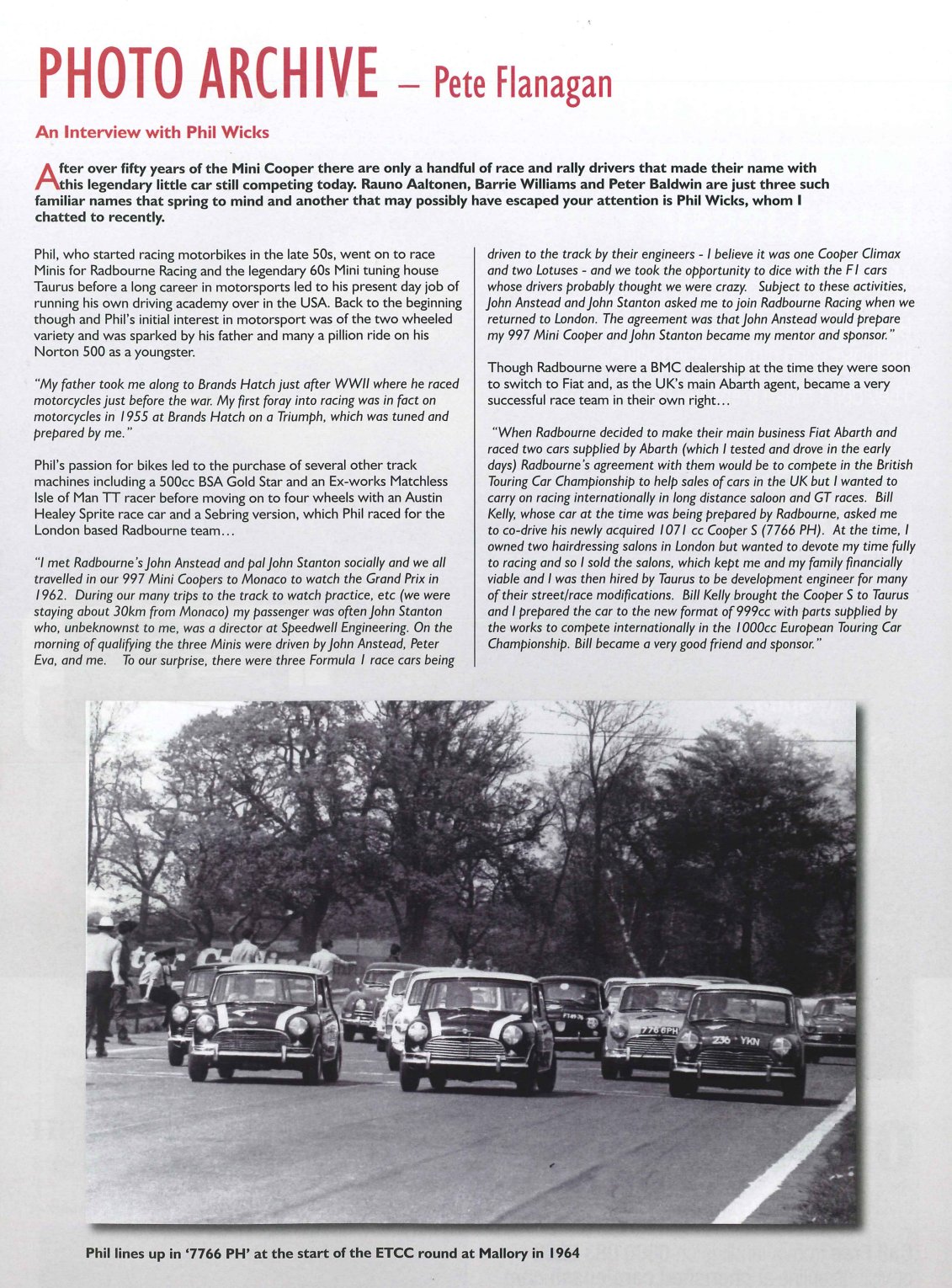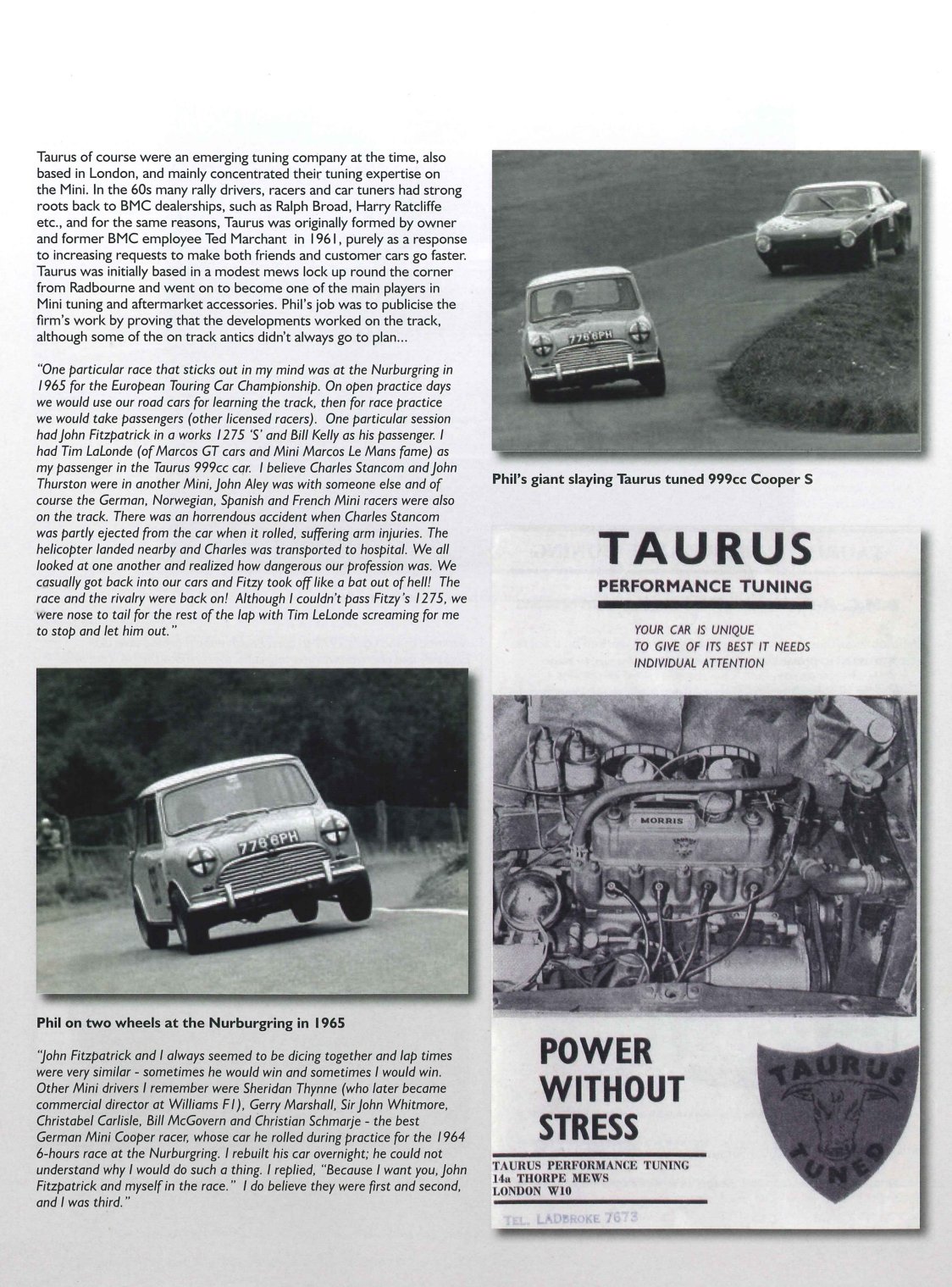 Page 1 Page 2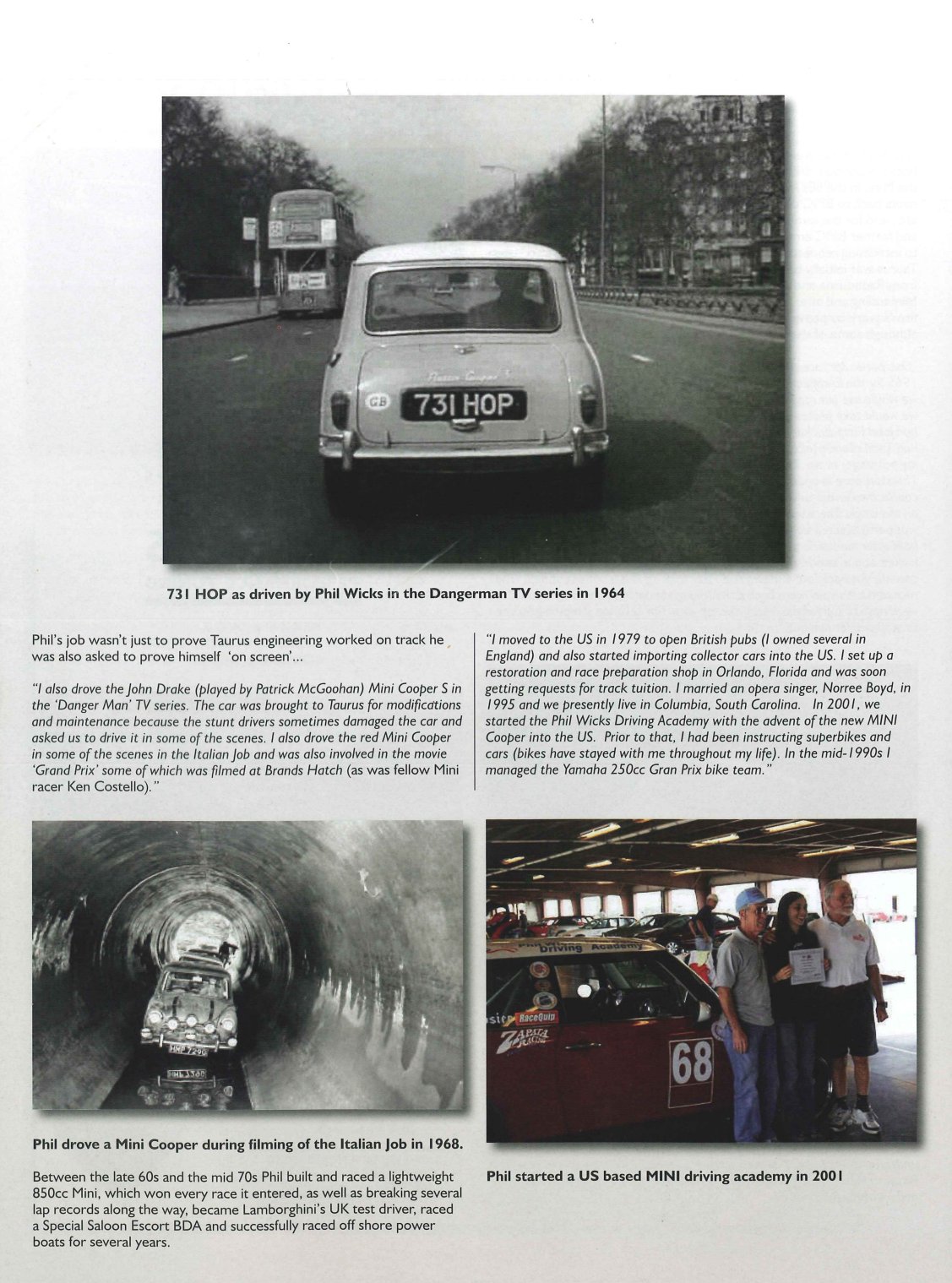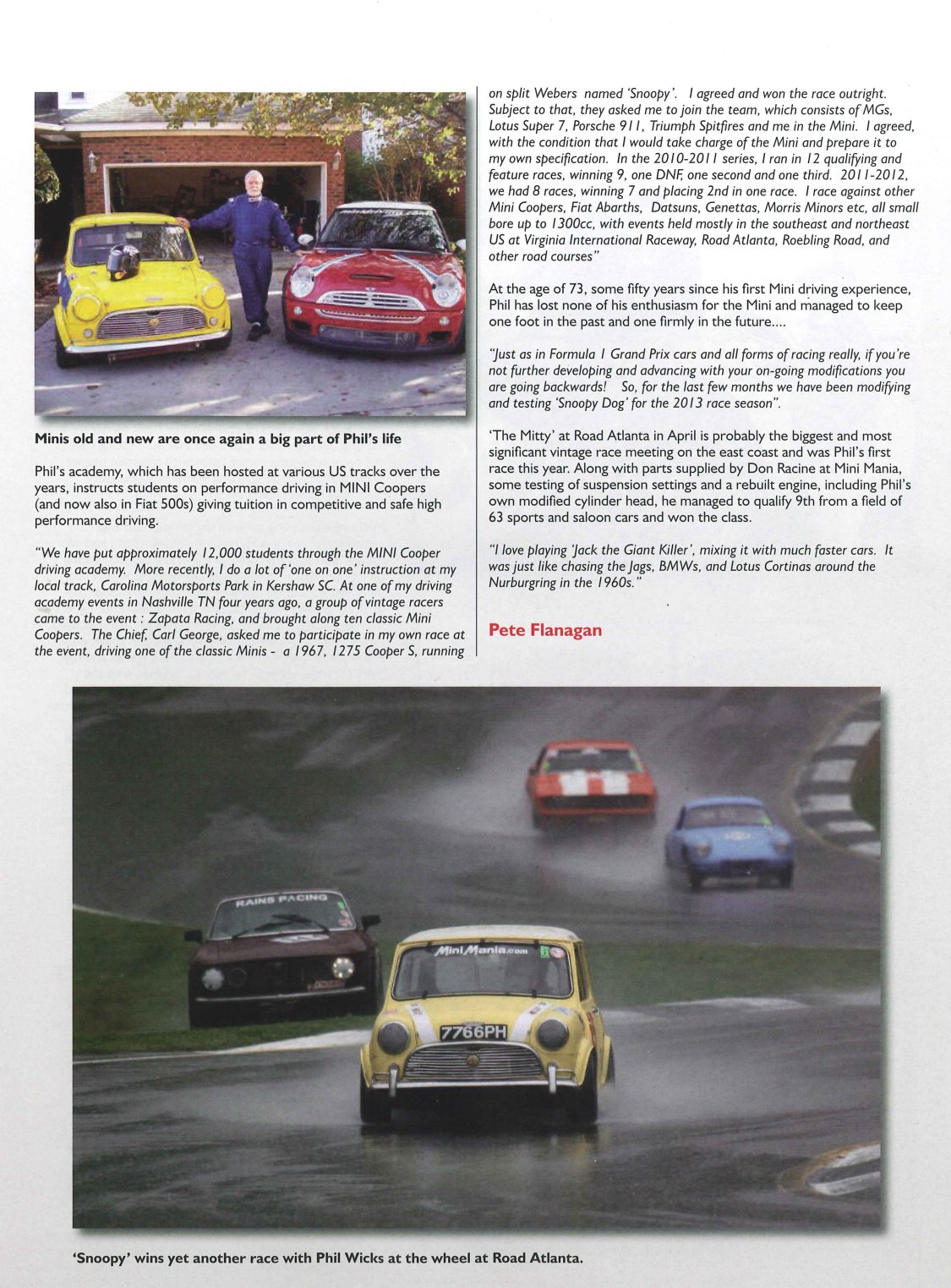 Page 3 Page 4



Full resolution: Pages 1 and 2 | Pages 3 and 4

---

January 29-30, 2013
We returned to Sebring International Raceway with the Fiat and Ferraris for another shake down.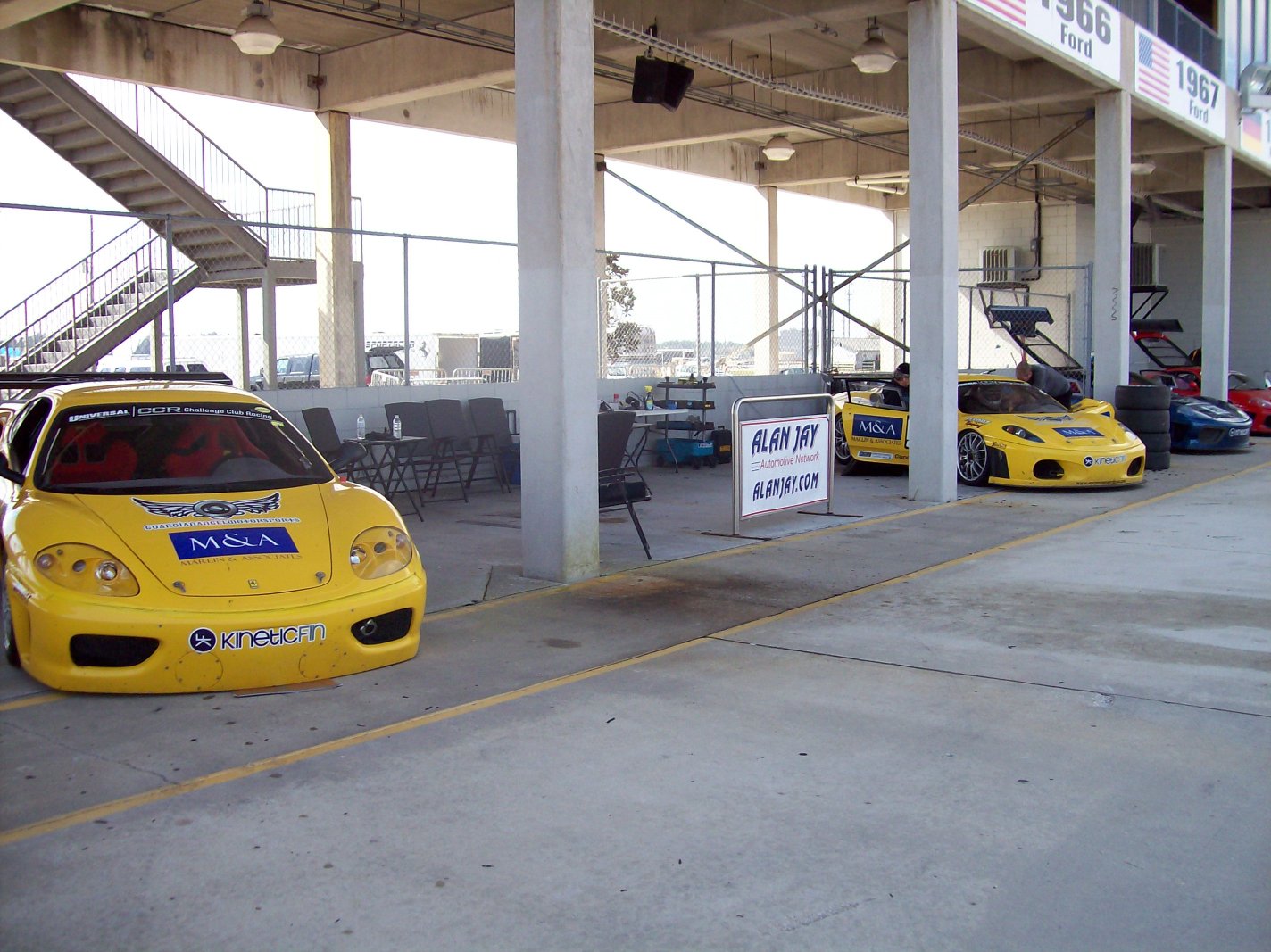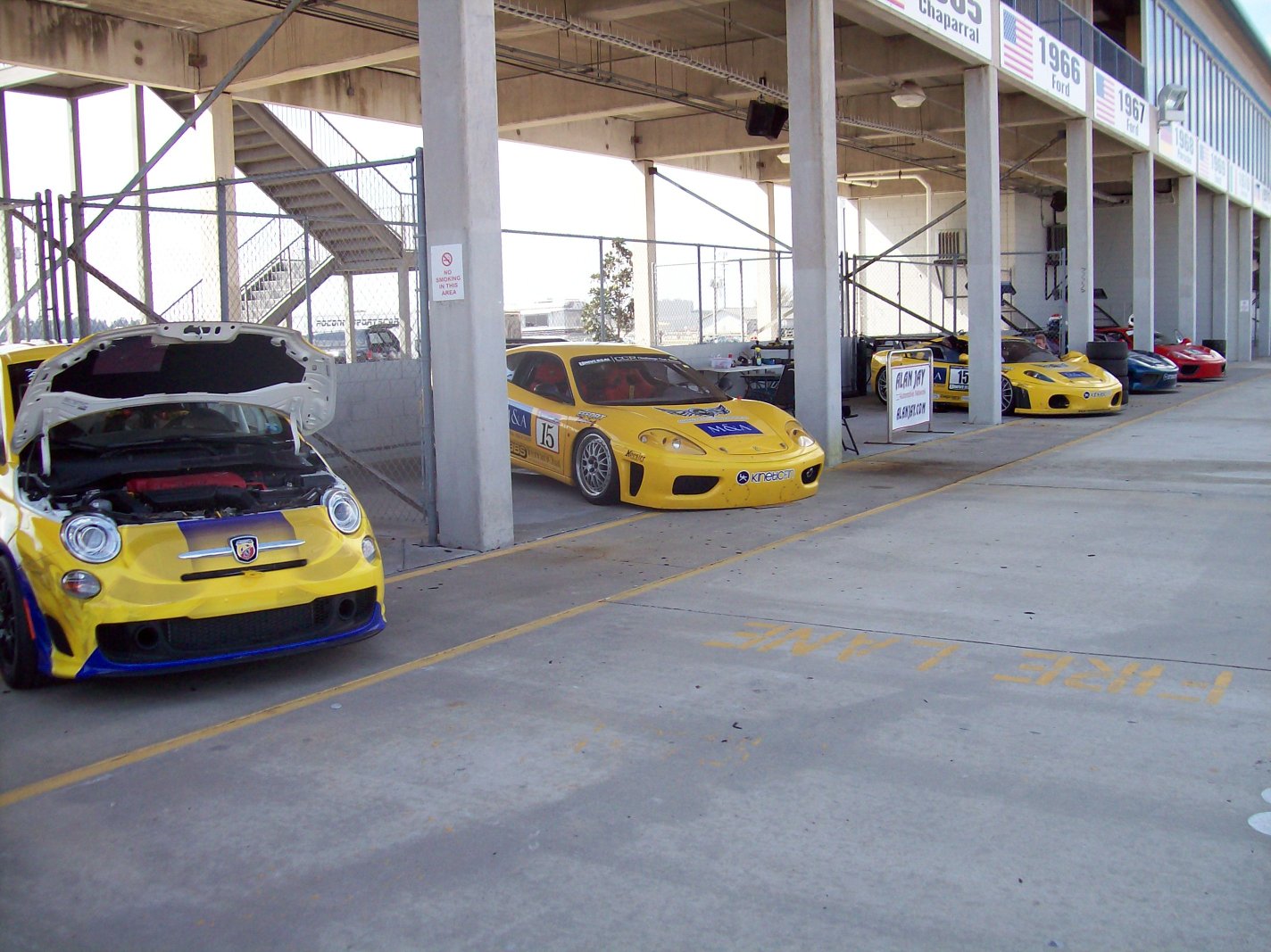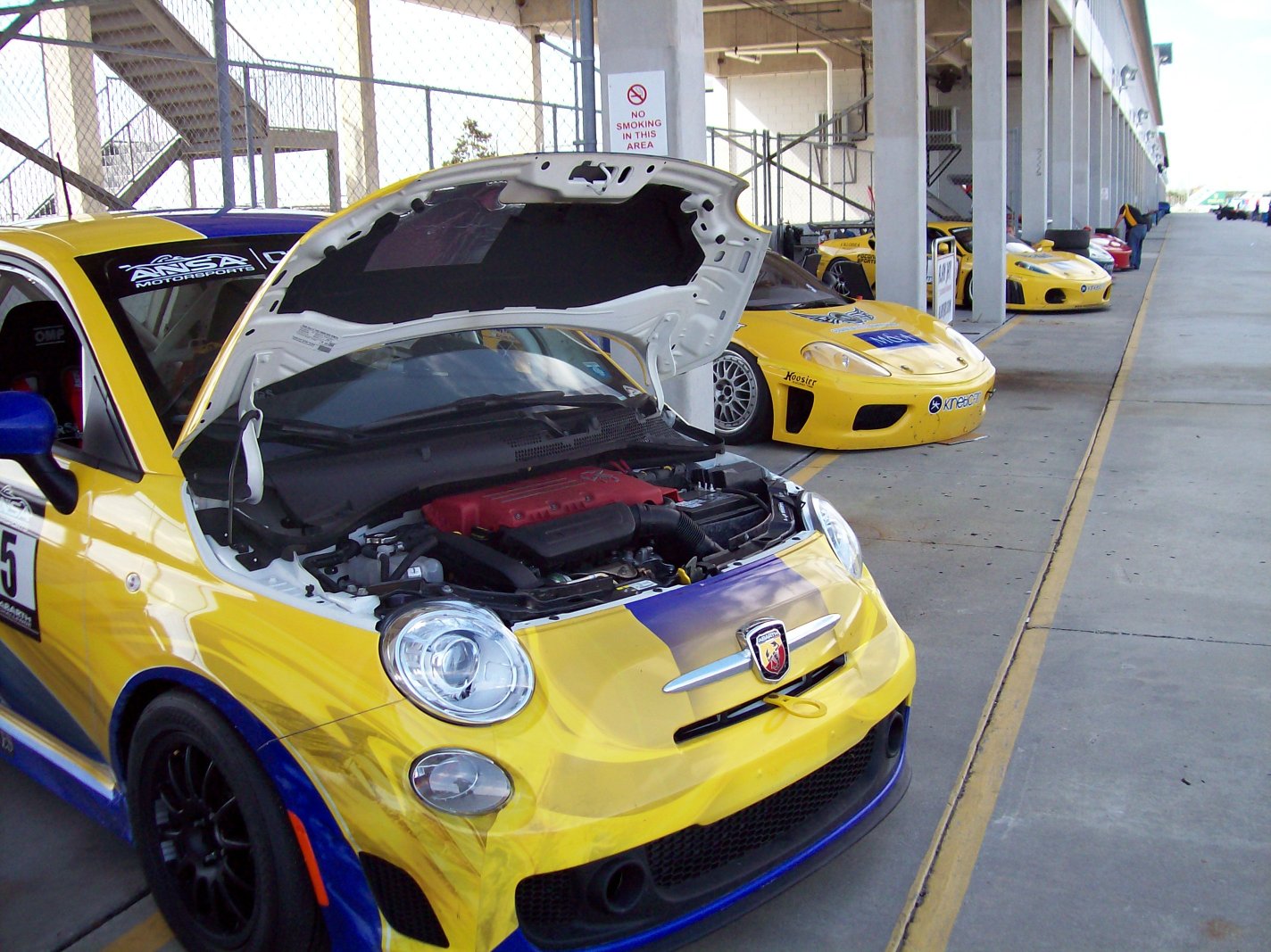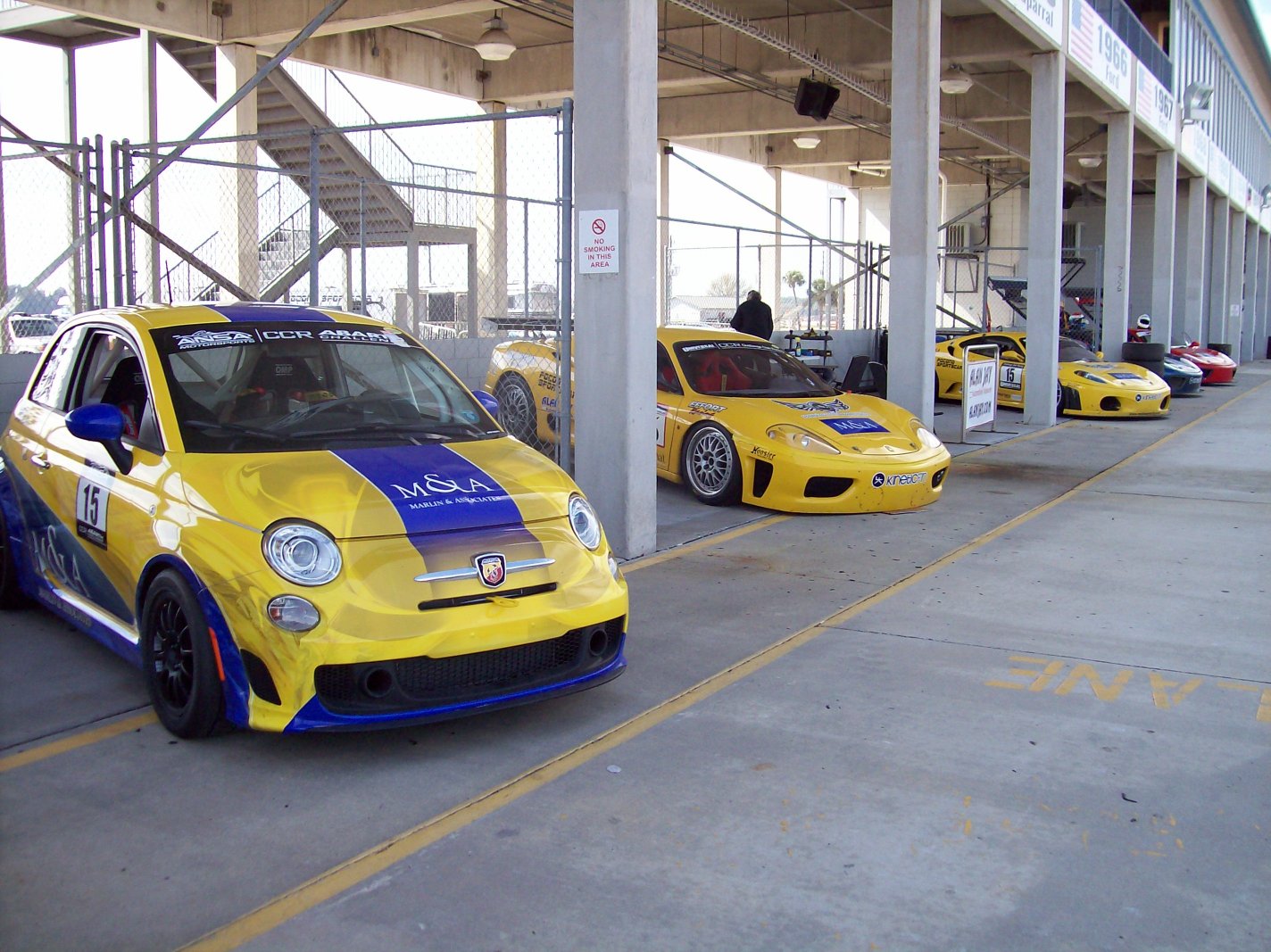 ---

December 3-4, 2012
We took to the track at Sebring International Raceway for some early testing and tuning with the Italian machinery.



---

October 29, 2012
There are new videos and race reports in the Phil Wicks Racing section covering the last couple months of on-track action. The races include the VDCA Hurricane event at Roebling Road and the Heacock Classic Gold Cup Races at VIR.
Check them out!

---
September 19, 2012
Phil Wicks Fiat Driving Academy
Virginia International Raceway -- Danville VA
Thursday, August 2, 2012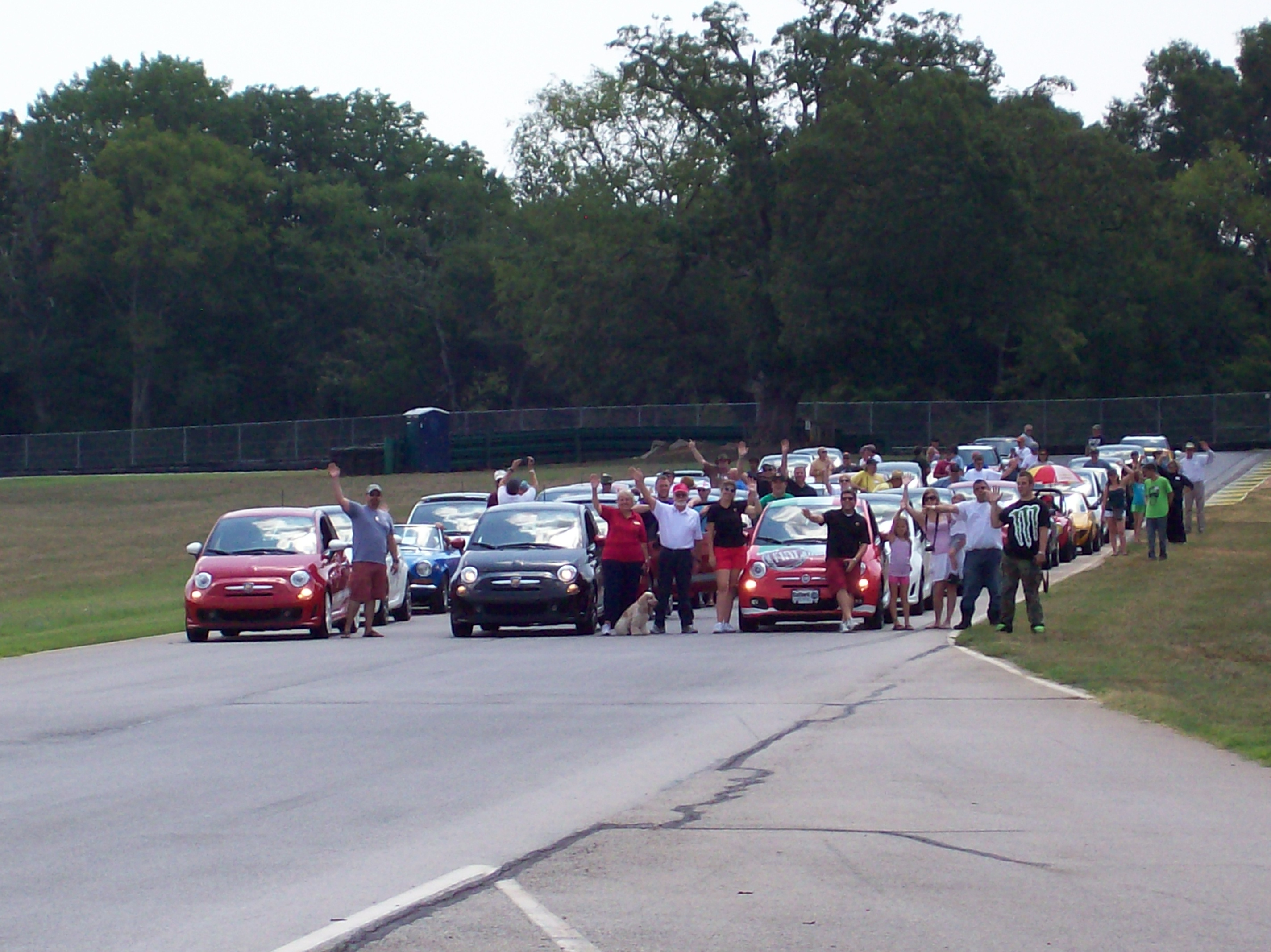 Sponsored by Fiat USA and FLU - Fiat, Lancia Unlimited
Fiat cars for demonstration ride and drives provided by Fiat USA and Fiat of Fredricksburg (VA)
Part of Fiat Freakout 2012
80 participants
More events to follow!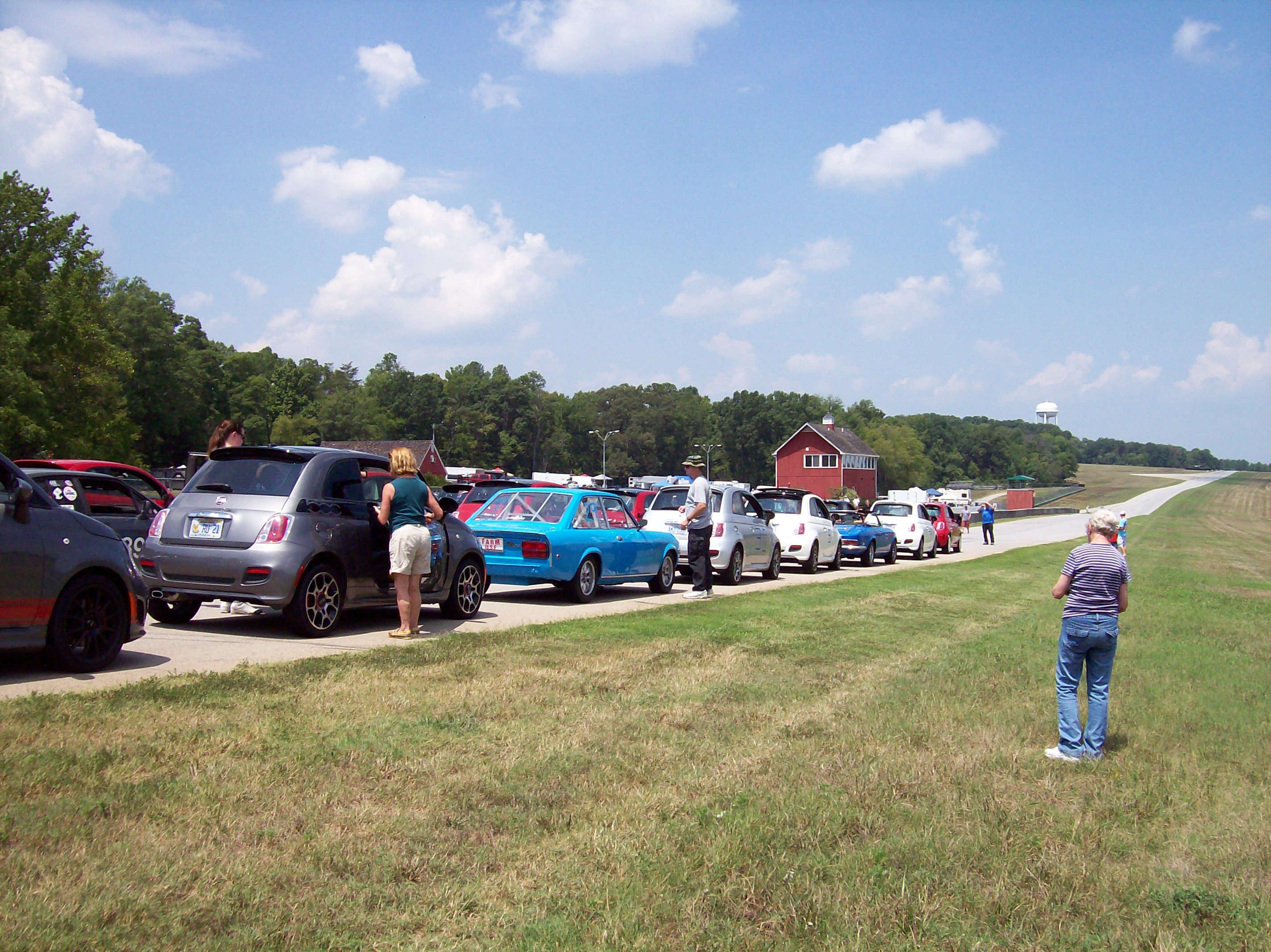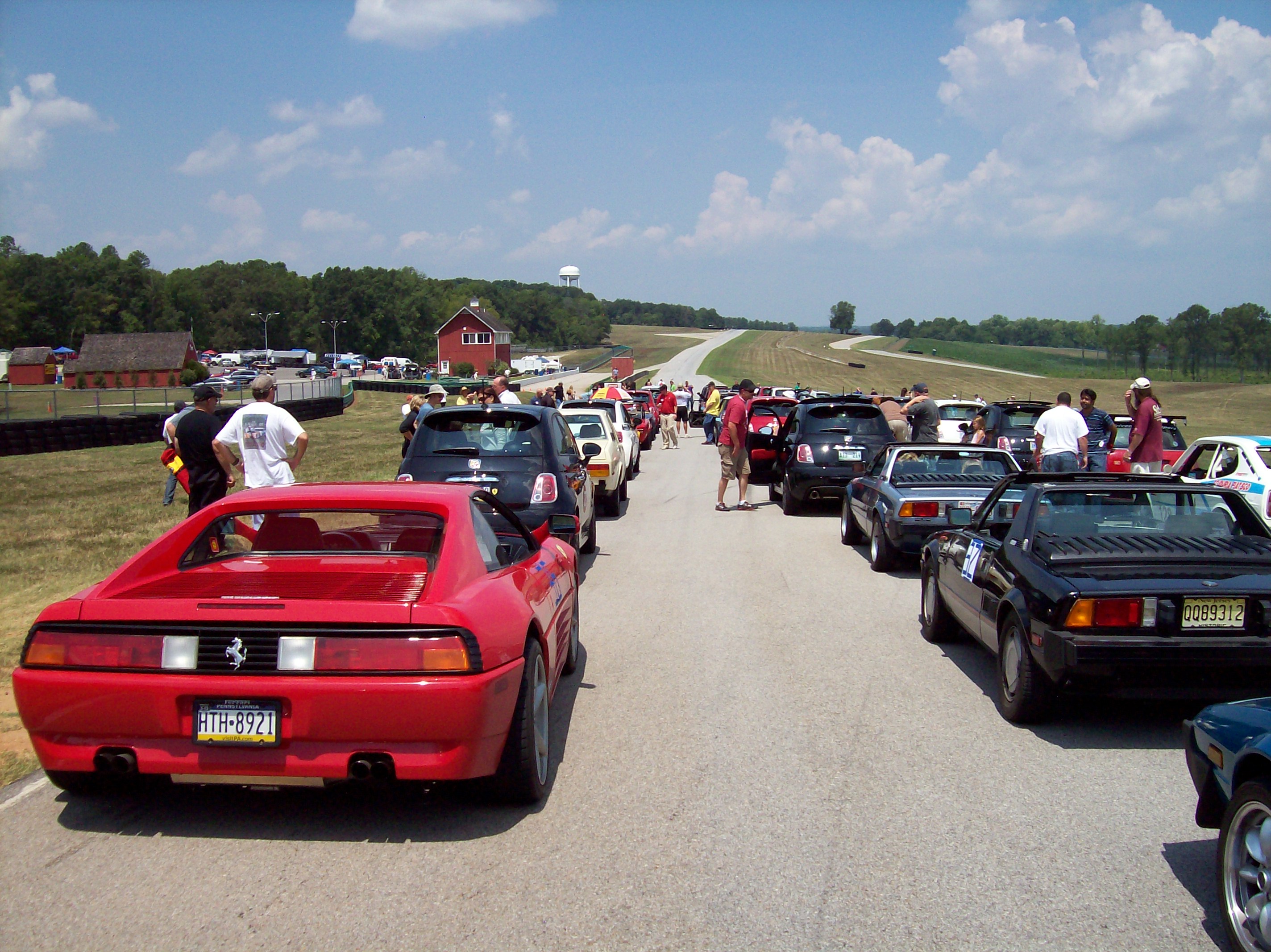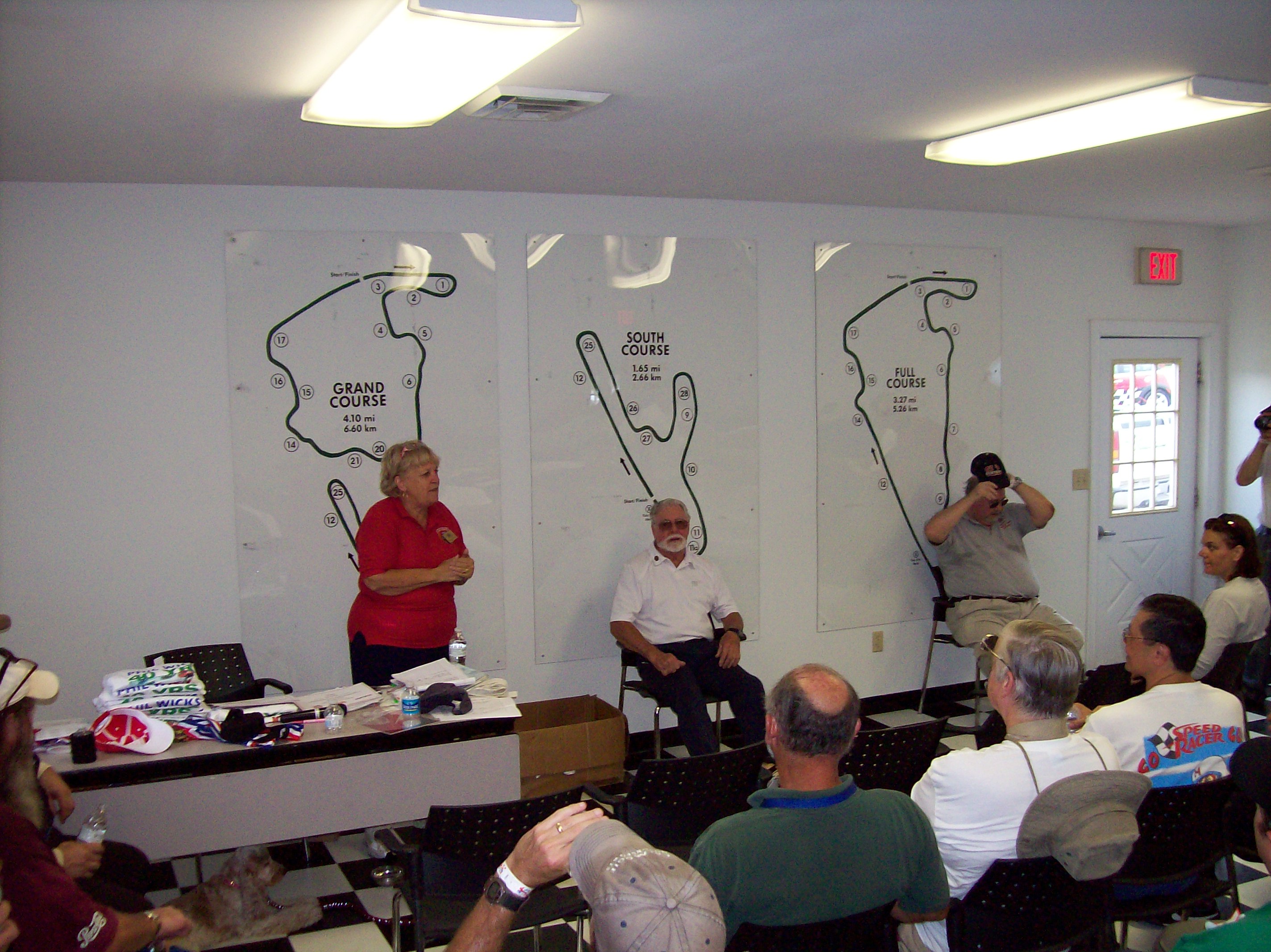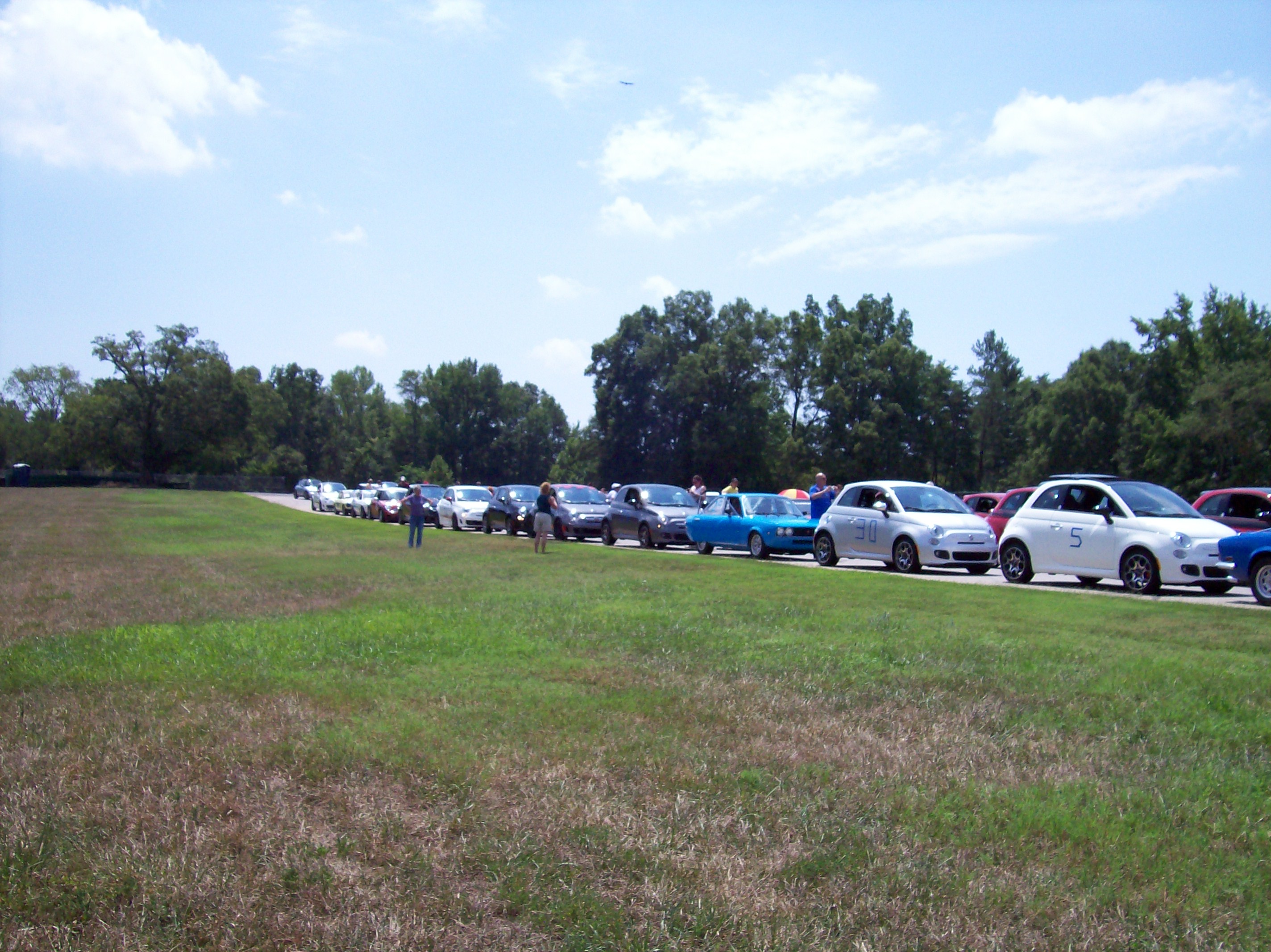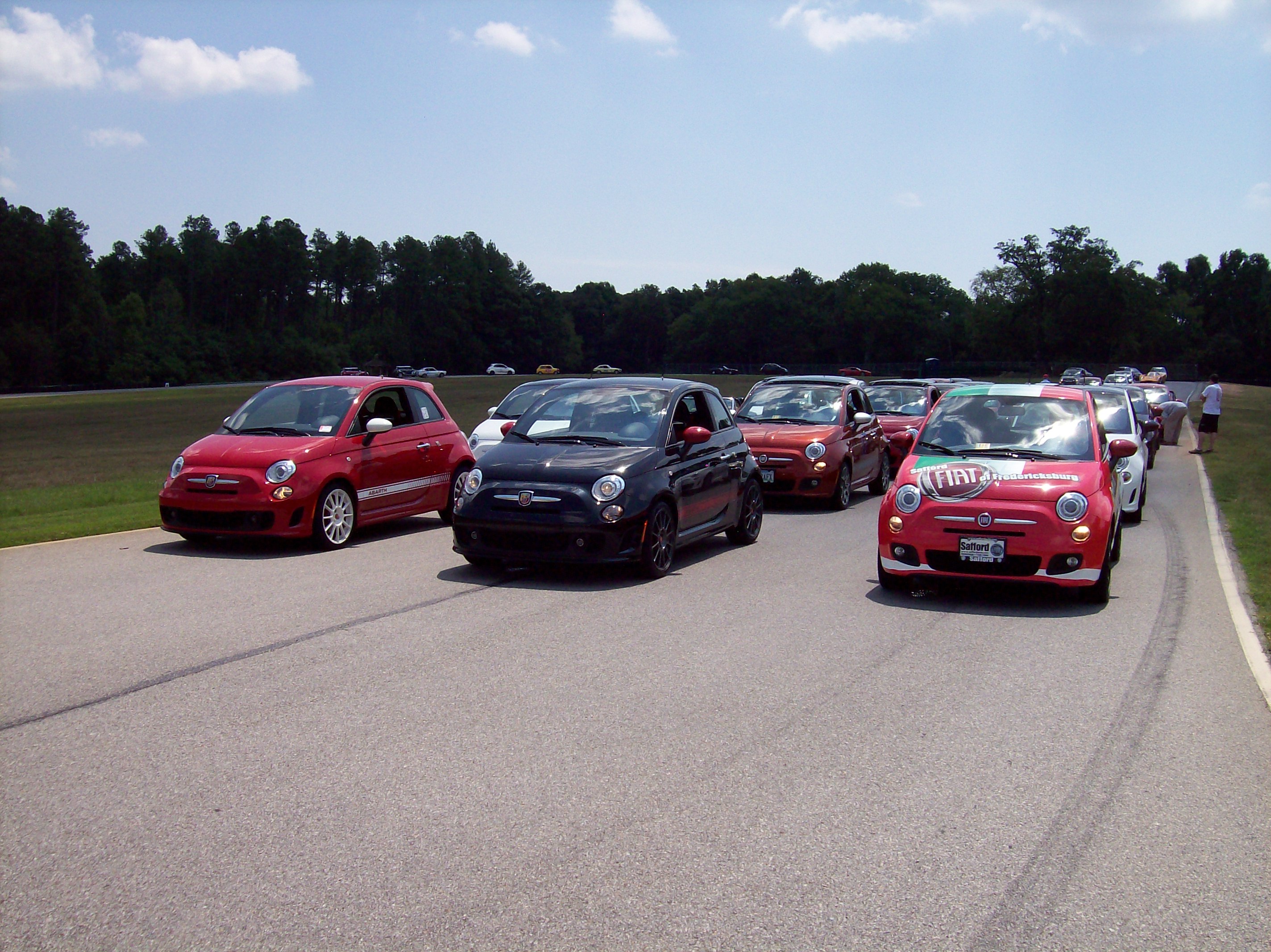 ---

June 15, 2012
Sign up for the Phil Wicks Driving Academy event (at Virginia International Raceway, Danville VA) taking place Thursday, August 2nd. SPECIAL RATE OF $89 per person for FLU members and Fiat, Lancia, Alfa Romeo and all other Italian car owners. Limited to first 60 cars. Part of Fiat Freakout. Includes on-track and in-classroom tuition for Novice, Intermediate, Expert and Racers. Solo I Autocross for qualified drivers, Phil Wicks Italian Marque Vintage Trophy Race. MUST PRE-REGISTER by July 12 to to take advantage of this special rate. After July 12, the rate is $139 per person.



To register, fill out the PWDA 2012 FLU VIR registration form and mail it to Phil Wicks Driving Academy -- 74 Polo Ridge Circle -- Columbia, SC 29223 (or e-mail it to racerwicks@aol.com).